PaperCraft, Inc. announces the "First Impressions Gone Wrong" YouTube Contest
| June 15, 2013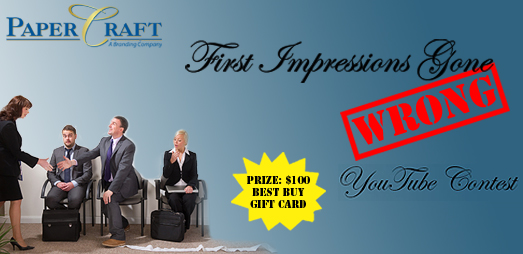 First impressions play a big role in life. They determine the outcome of job interviews and every day interactions. Have you ever thought that they'd help you win a $100 Best Buy gift card? Grab your video camera because here is your chance!
As a nationwide provider of business stationary for small businesses and corporations, we are sponsoring the "First Impressions Gone Wrong" YouTube Video Contest. All you need to enter is a YouTube account and an original 30 second video about a memorable first impression – the gift card could be yours!
Fill out the submission form to enter and share your entry with friends. The video with the most votes gets the prize. Good luck and take a walk down memory lane!