PaperCraft's "Singing About Signs" Facebook Prize Drawing
| April 09, 2013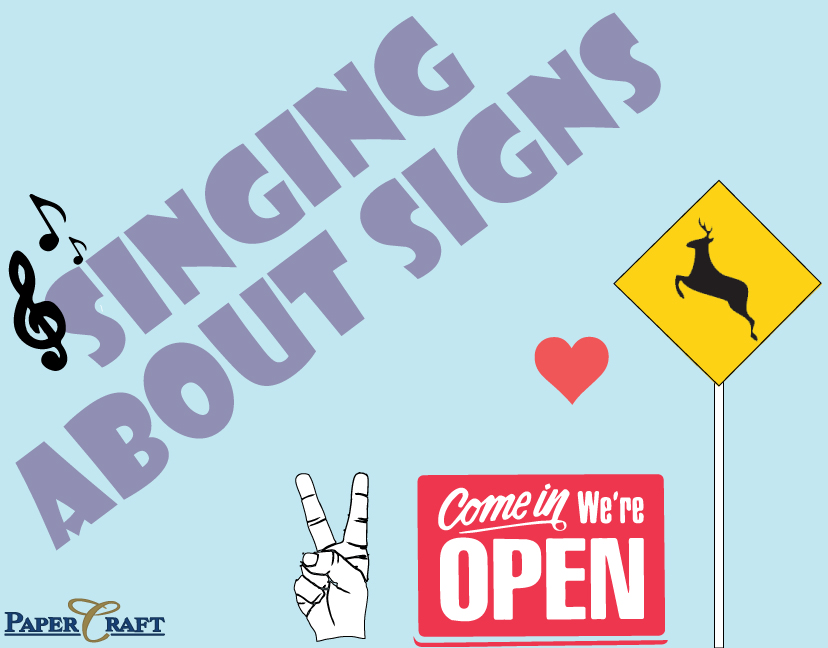 We are surrounded by signs. We see them, we read them, we hope for them, we look for them—and we sing about them.
Have you ever wondered what America's favorite song about signs is? Well, now there is a place where you can find out while having a chance to win a $50 iTunes gift card!
As a nationwide provider of business signs for small businesses and corporations, we are sponsoring the "Singing about Signs" Prize Drawing, which allows participants to vote on their favorite song about signs. Participants can select their vote from a range of songs from different genres and generations:
1)Prince- Sign O' the Times
2)Britney Spears- Hit Me Baby One More Time
3)Five Man Electrical Band- Signs, Signs, Everywhere a Sign
4)Ace of Base- The Sign
5)Breaking Benjamin- Give Me a Sign
6)Stevie Wonder- Signed, Sealed, Delivered, I'm Yours
7)Remady feat. Manu-L - Give Me a Sign
Got another song in mind that you'd like to share? You can share your favorite song with us and the rest of the nation too!
Details
The prize drawing will take place from April 15-April 30, 2013 via Facebook. The prize will be a $50 gift card to iTunes. The winner will be randomly selected from our pool of fans and announced on May 3 right here on our blog and on our Facebook, along with what was voted to be America's favorite song about signs!
Eligibility:
In order to be eligible to participate, users must:
•Be at least 18 years of age
•Be a resident of the U.S.A.
•Please see entry form on our Facebook page for complete details
True music lover? Get shared songs by following us on Twitter.