Stevie's Still Got It!
| May 03, 2013
Signs, music, and Facebook are all things we use to connect with people—a perfect recipe for a promotion! We sponsored the "Singing About Signs" Facebook Prize Drawing in order to find out America's favorite song around the topic of signs. The votes are in, and America's favorite top three songs are:
1) "Signed, Sealed, Delivered, I'm Yours" by Stevie Wonder
2) "The Sign" by Ace of Base
3) "Hit Me Baby One More Time" by Britney Spears
The Breakdown: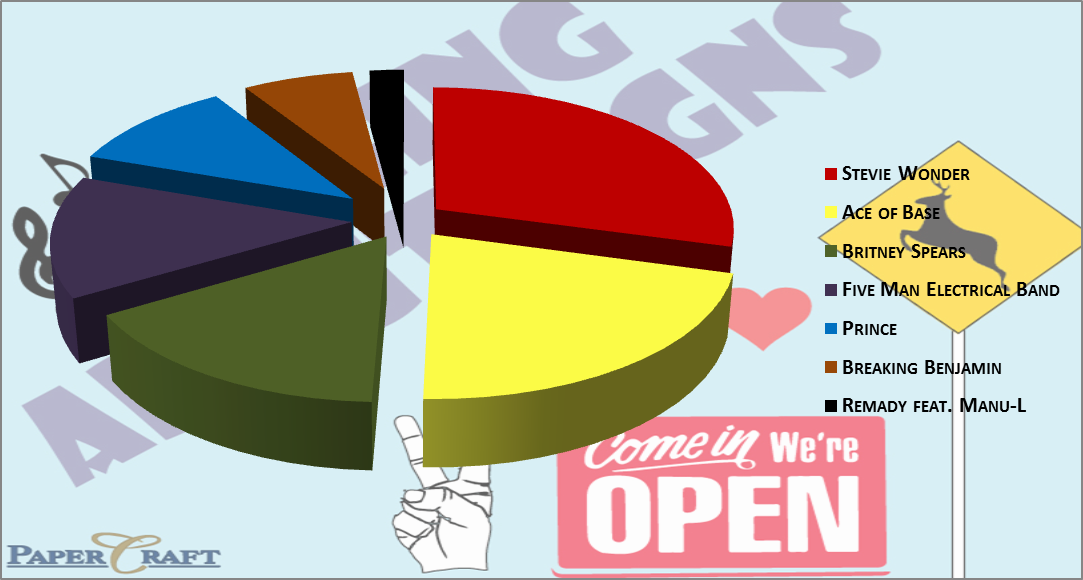 Congratulations to Janel Myers, the winner of a $50 iTunes Gift Card.
For all you other music lovers, please stay tuned in as we will be launching our next giveaway very soon!